Finding tech-oriented gifts for lawyers and legal staff can be difficult. Needs and budgets vary. Here are a few suggested gifts for the 2017 holiday season.
Wireless Phone Charging Pad
It may be a misnomer to call these devices "wireless." They still require a wired connection to a charger that plugs into an electrical outlet. It is only the connection between the smart phone and the charging pad that is wireless. Instead, the phone lays on top of (or leans against) the charging pad.
The charge is accomplished through electromagnetic induction. This requires very close proximity between the charging coil in the pad and the one in the phone. That is why very thick cases or the magnets used for some car air vent mounts impede or defeat the charging process.
Only certain phones have the built-in coils that make them compatible with wireless charging. That list now includes the Apple iPhone 8, 8 Plus, and X. It also includes most recent Samsung Galaxy phones from the Note 5 and S7 forward.
Wireless chargers have at least one advantages over using a cable that plugs into the phone's charging port. The port can become damaged with use over time. Charging cables are often lost or become damaged.
If you just need a basic "lay flat" charging pad, consider the Seneo Qi Wireless Charging Pad sells for $10 on Amazon. I works with the newest Android and iPhone models.
For a "stand" type charging pad that lets you more easily see the phone's screen while it charges, consider this $30 Samsung model that also includes fast charging circuitry to charge your phone more quickly. Although made by the leading Android smart phone manufacturer, this stand also works with the iPhone 8, 8 Plus, and X.
Truly Wireless Earbuds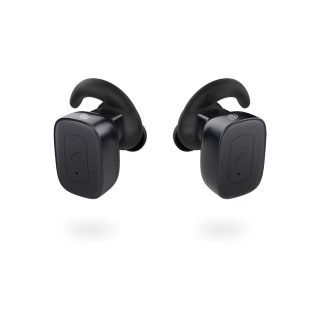 Many smart phones no longer have a headphone jack. Manufacturers such as Apple claim that eliminating the headphone jack allows them to make their phones more waterproof, durable, and thin. This may or may not be true, but it is the marketing jargon used to justify the move. Starting with the iPhone 7 and 7 Plus, iPhones don't have a headphone jack. You must either use the included earbuds with the Lightning plug or the included headphone jack to Lightning plug adapter dongle. Or, better yet, use Bluetooth headphones. So far, Samsung has stayed with the headphone jack, but Google's second-generation Pixel phones are among the Android phones that have dropped the headphone jack. That trend will continue and future Samsung Galaxy phones will probably also come without headphone jacks.
Some commentators have suggested that Apple led the move to eliminate the headphone jack so it could sell Apple loyalists expensive Bluetooth headphones such as its odd looking AirPods or Bluetooth headphones from its Beats subsidiary. Fortunately, you don't have to spend upwards of $150 for truly wireless Bluetooth headphones or earbuds.
Although they lack some of the fancy circuitry and convenience of the AirPods, SmartOmi offers the Q5 truly wireless pair of earbuds for just $40 on Amazon. It is important to follow the initial setup instructions carefully. You first pair the two earbuds to one another. Then you pair the left earbud to the phone, which also handles the pairing for the right earbud to create a stereo pair. Each can be used independently as well.
Headphone Cord Manager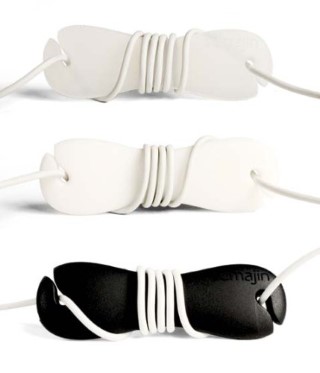 If you still have a phone with a headphone jack or use the Lightning headphone dongle, you need a way to manage the easily tangled headphone cable. Amazon sells a three-pack of the Sumajin Smartwrap Earphone Cord Manager for $15. One of these will save you five minutes of untangling your headphone cord before your next workout or airplane flight.
10-Foot Phone Charging Cables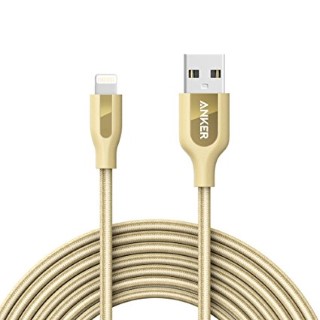 Are you tired of the limitations of standard 3-foot long phone charging cables? We are. So go big! Replace your short cables with rugged 10-foot long charging cables from Anker. They are available with Lightning connectors for iPhones and micro USB or USB C connectors for Android phones.
Smart Typewriter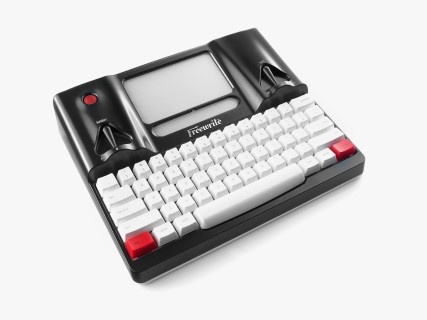 Seriously, its almost 2018 and we put a typewriter on the list of gift suggestions? Well yes, but this is not an ordinary typewriter. It is a "smart typewriter." And it is a potential cure for distracted writing.
We all know the temptations of the internet. You sit down to write, but before long you are distracted by email or your favorite social networking site. Hours pass and your writing is no farther along than when you started. That is what happens when you try to do serious writing on a laptop or desktop computer, or even an iPad. If you have the ability to go online, you will go online. When it comes to humans and the internet, willpower doesn't exist.
The solution comes from Astrohaus, maker of the Freewrite smart typewriter. It is a $500 dedicated word processor with an integrated E-Ink screen and the highly desired Cherry MX keyswitches for comfortable and distraction free typing. It does have a Wi-Fi connection, but not to allow web browsing. Instead, your documents sync via Wi-Fi to your Dropbox, Google Drive, or Evernote account for safekeeping. A wired USB connection to your computer can also be used to offload your documents. The USB cable is included.
Depending on which review you read, the Freewrite is either an indispensable writing tool or "pretentious hipster nonsense." However, most reviews have been positive.
If you are not sure if this type of device can help your writing, you can try a less expensive alternative, albeit one without the nice mechanical keyswitches or Cloud document syncing. There are many used AlphaSmart Neo devices available used online from Amazon, eBay, or other sources, often for less than $25.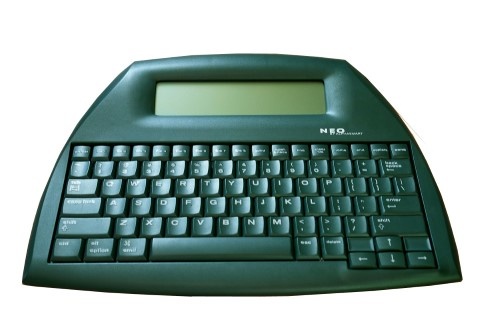 The Neo has a decent full-sized keyboard and incredible battery life, but a small four-line LCD screen. The "syncing" of documents from a Neo to a computer via USB is hilariously odd and old-fashioned. You have to open a word processing document on your computer and then watch as the Neo retypes all of your keystrokes into that document. It can take a while. Obviously, you do no editing on the Neo. That is saved for after you get your document onto your computer. The Neo, like the Freewrite, is designed just to let you write without being distracted by anything else.
Start with Why: How Great Leaders Inspire Everyone to Take Action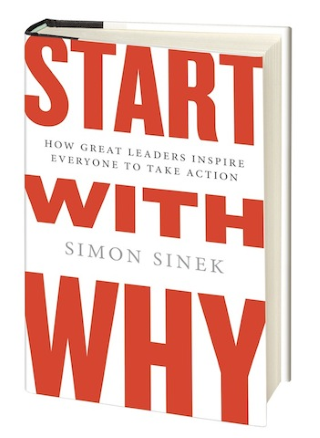 This doesn't qualify as a tech gift (unless you order the Kindle or Aubible versions). However, this book comes highly recommended by Affinity Managing Partner Debbie Foster. In 2009, Simon Sinek started a movement to help people become more inspired at work, and in turn inspire their colleagues and customers. Since then, millions have been touched by the power of his ideas.
Hopefully one of these gift suggestions will help you find a useful and/or unique gift for the lawyer or law firm staff member on your gift-giving list.