How much time do you lose waiting for matters to be created so that you can get on with your work? Is inefficiency in case or matter creation adding frustration and bottlenecks to your processes? This month we are highlighting a feature that is needed for many organizations currently leveraging NetDocuments, but who do not have a standard front-office program, like a time/billing/accounting system or practice management software to create Workspaces (i.e. Client/Matters, Cases or Projects).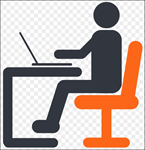 The typical clunky work around if you do not have a front-office solution to create matters is for a designated person, several times a day, to either enter or create them within NetDocuments or perhaps upload a spreadsheet with Client Matters. The downside to creating them directly within NetDocuments is that you must give users the security rights to modify back-end tables, and that is something you typically only want to grant to a few highly trained users.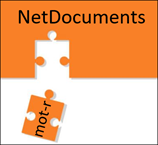 One easy solution when there is no front-office system is a cloud-based utility called mot-r creator. This utility allows for the creation of workspaces from within NetDocuments when you need them - without the stress and delay of a clunky work around waiting for when an administrator has time. With cost-effective pricing (you don't pay for inactive accounts) and easy NetDocs integration, mot-r creator is a rapid response to frustrations and bottlenecks.
For more information about this plug-in or if you would like to see a demonstration of how mot-r creator works, reach out to us. Just call us at 877-676-5492, or request a consultation.