The shortest distance between two points is definitely a straight line, but if we look at how lawyers manage templates, route documents, and then save documents, some "other" words come to mind to describe our deranged and not-so-straight line. I looked up a few adjectives: Zig-Zag, Arched, Broken Line, Crooked, In-Circles, Squiggly, Gnarled, Tortuous (maybe also Tortuous), Frizzy, Curvy, Wonky, Contorted, … but perhaps my favorites were "Off the Wagon" and "Butt-Toast!"
The bottom line: We often do things the more difficult way … even when there is an easier way! It is comical and tragic. Take Contract Renewal and Review at one recent practice management assessment that we performed:
Lawrence the Lawyer needs to diary when a contract is up for renewal. He buries the contract renewal date in a memo that he dictated to a legal assistant. The legal assistant diaries the date in a Word table or spreadsheet. When the deadline materializes, if the legal assistant checks on time (which only happens 60% of the time), the legal assistant tells the lawyer, and then Lawrence starts his hunt to find the last known contract. After an hour of searching, they find a signed PDF and then someone heroically tries to convert the PDF to a Word document (which is beyond catastrophic), because no one can find the final saved native Word document. Was it called "Final Contract",… "Final Final Contract,", …or "Final, Final, I really mean it this time Final Contract v3"?
Then to compound the problem, since the time of the last contract, new language has been masterfully drafted into newer, similar contracts, but only the goddess Hecate, herself, would be able to muster the magic to solve the mystery of locating the new language in those other recent contacts. Far too many of us stare down at this black abyss on a daily basis when drafting and routing documents! Thankfully, technology can help.
Mot-r is a workflow tool designed for in-house counsel and the many workflows we encounter on a daily basis. For example, instead of scrambling to stay on top of upcoming expiration dates, mot-r workflow allows you to create contract review workflows that trigger all renewal reminders, and stage them for review. Once each review step is completed, the task is passed to the next person for review or commenting. Even better, if the completed task is insufficient, it may be passed back a step for revision, without breaking the future workflow steps. All templates and drafted versions are stored in NetDocuments.
So, the process with mot-r workflow looks like this: Lawrence's associate, Lonnie, can write the first draft, and once that is complete, Lonnie's legal assistant will be triggered to put it in final form, and once that is complete, Lawrence will be triggered to give it a review. If insufficient, Lawrence can kick it back to Lonnie. Once reviewed by everyone in the legal department, the contract is automatically routed to Sarah, the company's VP, for her review. Once that task is complete, the document goes back to Lawrence for his review, then back to Sarah, the VP, for her to send to the vendor. Each person's actions are fully auditable and logged.
Mot-r has easy-to-read dashboards for each user to track the progress:

Here are sample building blocks for a Contract Renewal Workflow: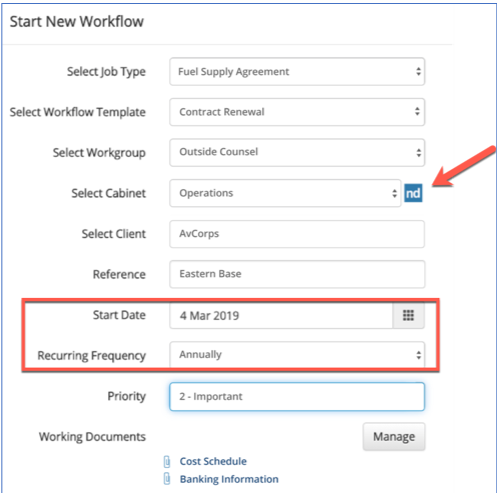 Take Employee Onboarding as another example. Using mot-r and NetDocuments, one can create an interactive checklist of all required documents. Launch the document template from the checklist, and once complete, save directly into NetDocuments, as seen here: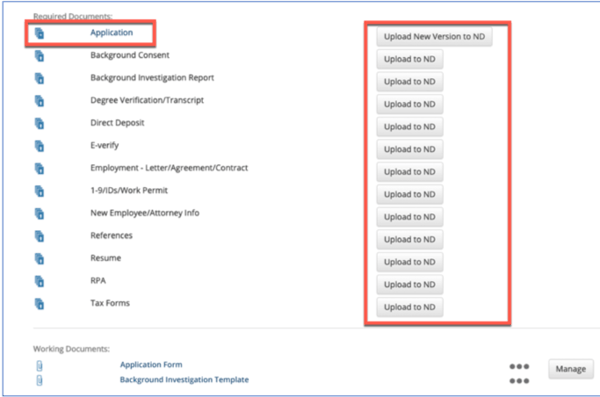 Mot-r workflow helps streamline processes. It turns a "Butt-toast" process into a "Straight-line" from A to B process that is lean, efficient and aerodynamic.
Mot-r workflow is just one of many products custom-developed for NetDocuments. Mercanix also builds custom applications to integrate with the NetDocuments document management ecosystem. If you have questions about mot-r workflow, and how it integrates with NetDocuments, contact our Client Success Team by calling 877-676-5492, or simply request a consultation. We'll be happy to help!