I call this feature Worldox's "Amazon shopping filter." You know when you are shopping for shoes online, and your initial search is for "men's shoes," but you get too many results? Along the left-hand side of the screen, you can check boxes that allow you to limit your search by "dress" and then "medium width," and then perhaps "black or brown." It looks something like this: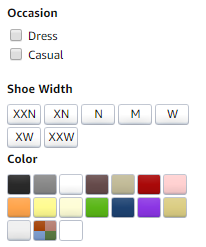 Worldox has a similar feature that they call Filters (or the fancy name for it is "faceted search results"), and it is located on a tab along the bottom part of the screen in any list or search result. While this feature has been around a long time, when we perform system health checks and we poll all users within a firm, just less than 25% of people know about it or know how to use this feature.
Here is how it works: Let's say you are searching for a letter within a matter, and you know that it was a Word document drafted by the user - PJU. You can narrow your displayed results by (1) clicking on the Filters tab (see below). Next (2), selecting the type .docx, and (3) then the author PJU. You will see your results narrow in real-time. This is called a positive filter, whereby whatever you have checked will remain on the list.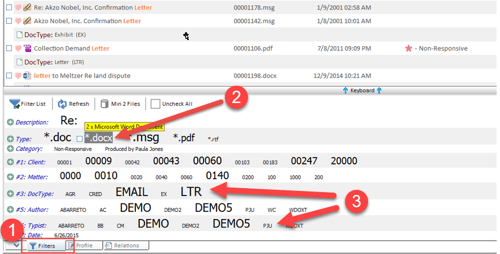 You can also remove a document type from displayed results by adding a negative filter. Negative filters remove items from the list. For instance, what if your result was cluttered by dozens of irrelevant emails? Go to the Filter tab and do this: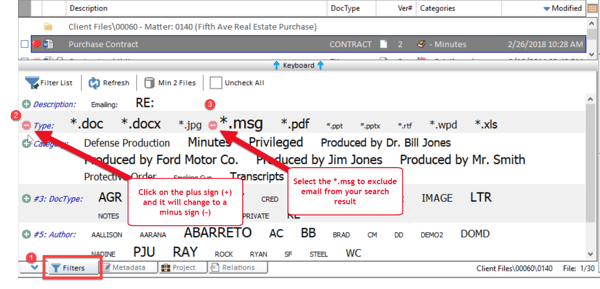 If you'd like assistance with Filtering or any other feature in Worldox, just let us know. You can always reach us at info@affinityconsulting.com or request a consultation.