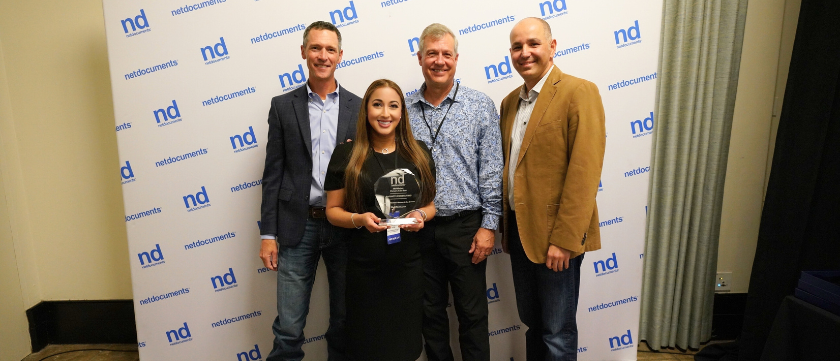 Affinity Consulting Group Recognized with 2023 NetDocuments Mid-Market Partner of the Year Award
Tampa, FL (October 31, 2023) — NetDocuments, the world's #1 trusted cloud platform where legal professionals do their best work, today announced the winners of the 2023 Inspire Partner Awards (Awards) as part of its annual Inspire 2023 conference. The Awards recognize NetDocuments partners for their ability to deliver extraordinary value to NetDocuments customers via innovative technology integrations, platform implementations, user training and technology adoption work globally across all regions and business segments.
Read More
Legal practices face significant challenges when it comes to managing documents efficiently. The sheer volume of ...
Read More